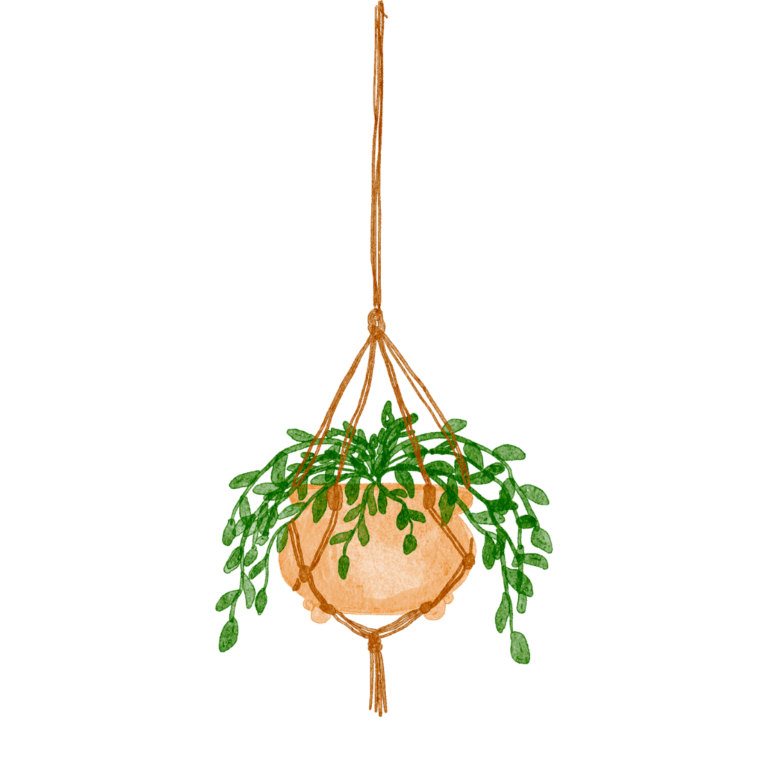 Make your own terrarium at our DIY terrarium bar! Choose a beautiful container, add terrain, pick your plants, then bring it to life with garden rocks, driftwood, fairies, gnomes, dinosaurs, and countless other critters and figurines. It's the perfect activity for kids, date night, team building, and girls night out.​
All of the rocks, soil, charcoal, and topping gravel are included in the price of your container. There are no studio fees. Everything is a la carte, so you only pay for whatever you add to your container. This gives you the freedom to make your terrarium as simple or as elaborate as you wish. The 2″ foliage plants are $3.99 each. The decor items range from .50 cents to $15, with most items being $2-$3. Our finished terrarium projects start around $25 and average around $45-$50.
Walk-ins are welcome, as long as we do not have an event or a party going on. We recommend calling first, to make sure we have a space available for you, especially on weekends. Reservations are available and recommended for weekends and large groups. We can be reached at 352-240-6440 or email us at rootsplantstudio@gmail.com.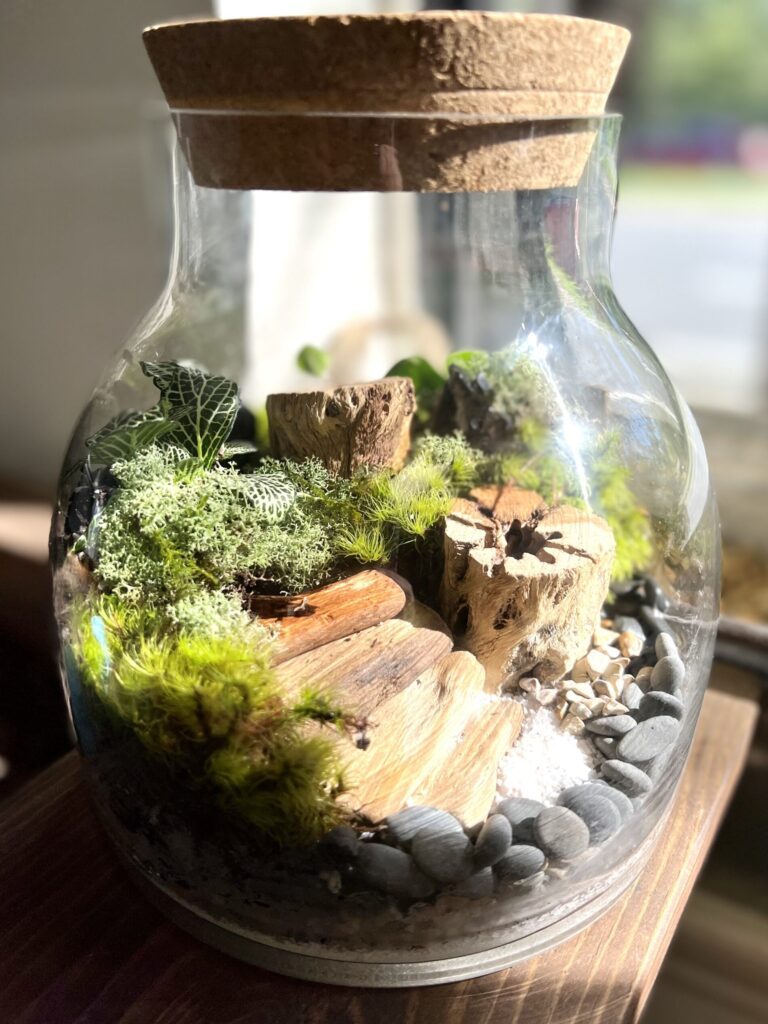 Paint a pot and choose a plant to pot in it for just $15! Makes a great keepsake gift that is sure to be treasured. Get creative, develop a green thumb, and have fun! If you are looking for fun things to do with kids, you've found it.
Choose from our assortment of ready to paint ceramic pots, vases, and seasonal containers.
Price includes either a 2″ plant or small dried flower bouquet. You are able to take  your creation home with you the same day.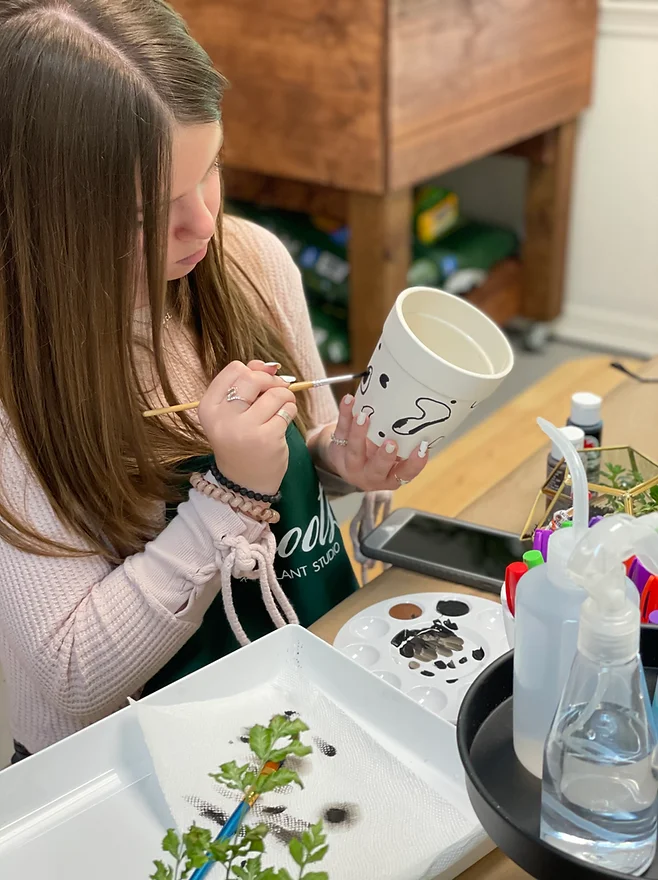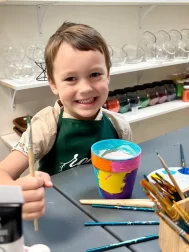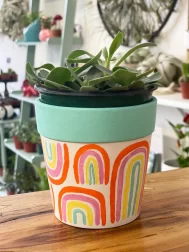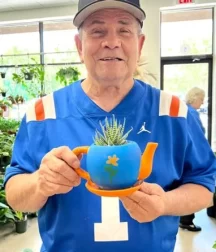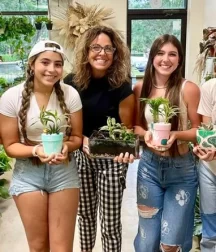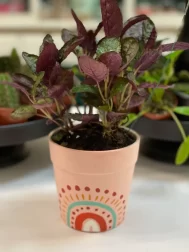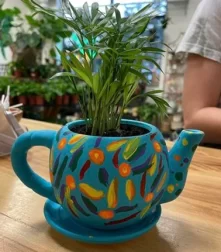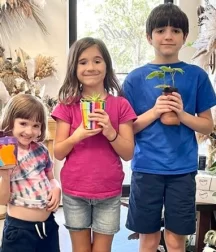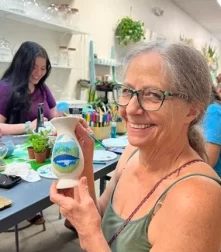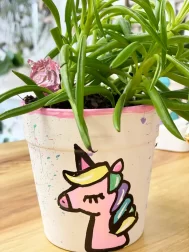 Let us host your next gathering. Use our space for birthday parties, team building events, girls night out, etc. There are no studio fees and it's free to reserve the space. You only pay for what you make. We can seat up to 12 people at a time. Give us a call or send us an email to reserve your spot.
352-240-6440  rootsplantstudio@gmail.com | Party Policies
$25 Terrarium Special
Includes:
6" Bubble bowl
2 terrarium plants of your choice
$5 in decor items at the terrarium bar
$45 Terrarium Special 
Includes:
10" Cork jar container
3 terrarium plants of your choice
$10 in decor items at the terrarium bar
$15 Paint-A-Pot
Includes:
Ceramic container of your choice
One 2" foliage plant of your choice